How to control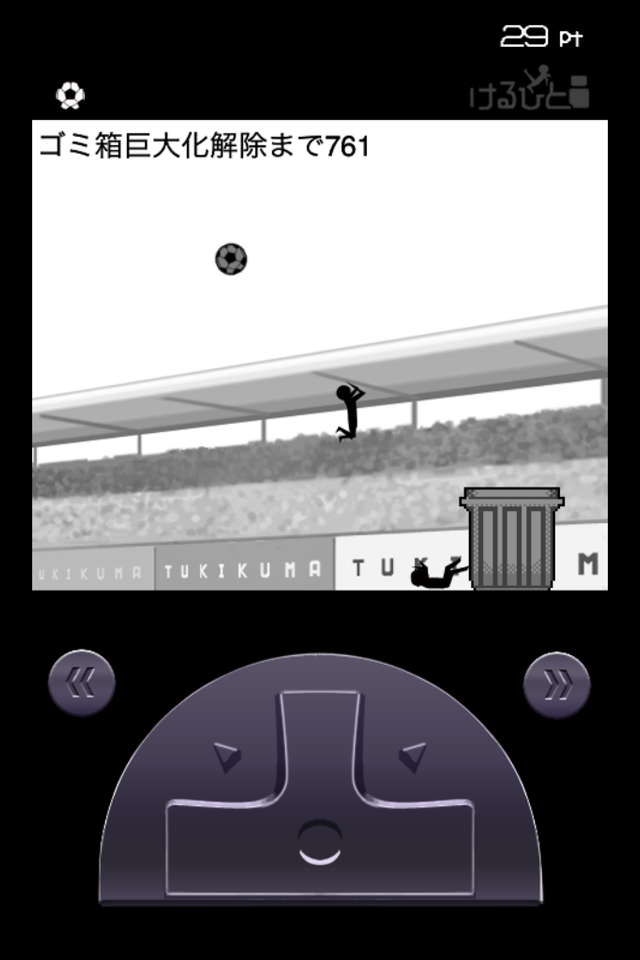 ■ About Keruhito i ■
★ ★
title screen
That I started to [START] ... Game
That I see [RANKING] ... ranking
Bear to open the page [SITE] ... with
★ ★
game part
So as not to bind on ground balls falling from above Is a game that I continue kicking.
(Safe if you leave even one ball is falling s)
↑ key to jump
↑ I will high jump and quickly press twice.
→ press twice quickly, or press the >> key in the upper right corner I play with the sliding.
I have to dive head in the air and press.
←
press twice quickly, or press a key on the upper left << I shoot with a volley.
I want the press and in the air overhead.
★ ★
how to operate the score screen
● RETRY button
Try again.
● NETRANK
If you update a record of # 1, you can send your records to the net rankings.
I want to create a name to be registered at the time of transmission to the rankings.
If there is a record that was previously registered will be overwritten to a new record.
The game is over you can see the top 10, on the site has published the rankings to # 100.
link
copyright (C) TukikumaGame for iPhone